I have a photo I'd like to share with you. It does involve murrini again.
You will have to forgive the model if it seems that she is uninspired and appears stiff and plastic.
It's only because she is.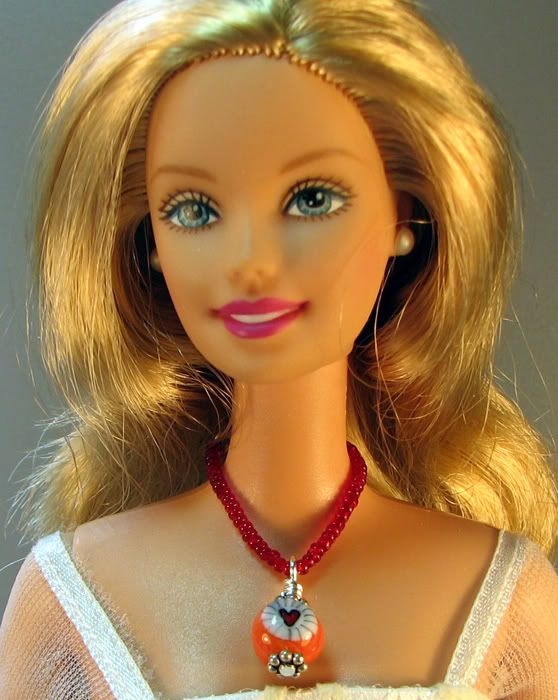 I love creating in miniature. I do sew in miniature because, to be truthful, I'm a frustrated fashion designer. I didn't have the dedication as a young girl in college to stay with the program and get a degree, nursing came along and took over my life. I like to think I was meant to take care of people and that's why I never finished fashion design because who wants to admit that the dream of being Coco Chanel was hampered by a lack of vision and a serious lack of commitment (in other words, waaay to many good times in college). :)
I adore designing in miniature and I have the added bonus of no deadlines or mean college professors to spoil the fun.
For those of you who may not know BOC stands for Beads of Courage which is a program that supports children and families coping with serious illness. If you have the time please go and read more about the wonderful program here:
http://www.beadsofcourage.org/pages/beadsofcourage.htm
I try not to get on my soapbox or be opinionated or political on my blog because, well, it's a blog about creativity. However I do feel that we are all put on this earth to help each other. Making beads for BOC is one of my small contributions. I may never change the world but if I can make a child smile who knows where that could lead?